Educational History
Anesthesiologist and Pain Fellowship, Interventional Pain Complementary Course
Membership
Member of International Association for the Study of Pain (IASP), Member of Iran Medical Council
Professional Experiences
Anesthesiologist in Operation Room and Pain Clinic, Coordinator of cardiopulmonary cerebral resuscitation
Honors
Ranked among top 10% in Residency Examination, Passing Step 1 and 2 of USMLE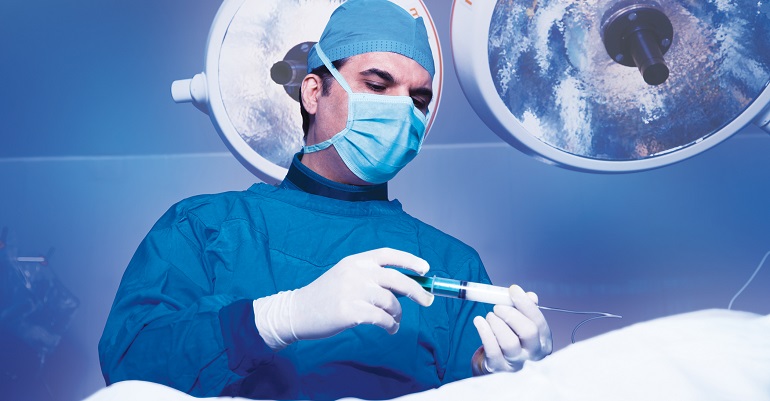 Recent posts from the Blog
Hyperhidrosis (Excessive Sweating)
Once you know what type of arthritis you have and understand your symptoms, you and your doctor or physical therapist can develop a balanced program of physical activity to reduce the damaging effects of arthritis and promote optimal health.
Exercises that will increase quadriceps, hamstring and calf strength include ¼ squats, leg press and leg extension. These exercises should be pain free and done with limited flexion or bending of the knee, not greater than 45 degrees. In addition to these focused strengthening exercises cardiovascular exercise such as cycling, elliptical, rollerblading, and swimming will also be beneficial.
Diabetes Vascular and Neural Damages
Lumbar sympathetic block may use for treating diabetes vascular, neural problems, foot ulcers and other unusual changes in the lower extremity. The major clinical manifestations of diabetes are retinopathy, nephropathy, neuropathy and the diabetic foot.
A lumbar sympathetic block is an injection of local anesthetic into or around the sympathetic nerves. After local anesthesia, X-ray is used to guide the needle or needles into the proper position along the outside of the spine. If this is okay, the active tip of needles near sympathetic chain generate heat as much as 80 ˚C that can destroy the sympathetic chain in two minutes.